Man And Van Moving Company In Watford
Your Number One Moving Company In Watford During Covid 19
Did you know that the average person in the UK moves 9 miles from their current home?
That's around a 15-minute drive, which is quite a lot for the average! Luckily, you can hire a removal company who will make getting your belongings to your new location is a breeze.
During a pandemic, removal services are more in-demand than ever, and for good reason, too! This could be the safest way to move from home to home, keeping you and your family safe.
Here's everything you need to know. 
Minimize the Number of People Helping Here
One of the great things about hiring a moving company during the pandemic is that you can really cut down on the people coming in and out of your home. If you don't use a moving company services, you'll probably need to enlist the help of friends and family. Because they aren't trained in removals, you're going to need more help to do the job.
Instead of bringing them in to drive loads and help pack, keep them safe with removals. You can hire just one man to help with all of your removals, keeping contact to a minimum and not exposing your family to any risks. There's no doubt that if you need help, that's the safest way to do it.a
Instant Man And Van Online Quotes
When you're migrating to a new home (or moving to a new flat or rental property), traditionally movers would come and assess how much you have before giving a quote. But, now we want to keep contact to a minimum. That means that a lot of removal companies offer online estimates instead, letting you book and pay from the comfort of your home and without any contact!
Urgent Man and Van Watford, we can offer instant quotes for your move online. All you need to do is enter the information we ask for, pick a vehicle, and we'll quickly generate your price! If you're happy with it, book in your slot and you're ready to go.
If you're doing the move yourself, chances are you're going to have to make a fair few trips when removing your possessions. Even the smallest flats require a lot of moving! If you have a car, that means a lot of back and forth and unnecessary time travelling.
If you don't have a car, you have a number of options. You could walk your stuff, take public transport, or use taxis. But all of these are dangerous during a pandemic and your exposure to the virus is greatly increased.
With a man and van, you'll get a large van to put all – or most – of your belongings in. This is going to cut down on the amount of travelling greatly, helping you get safely inside your new, coronavirus-free home as soon as possible. Unless you have your own large van, this is the best way to stay safe during the pandemic. 
Coronavirus-Safe Services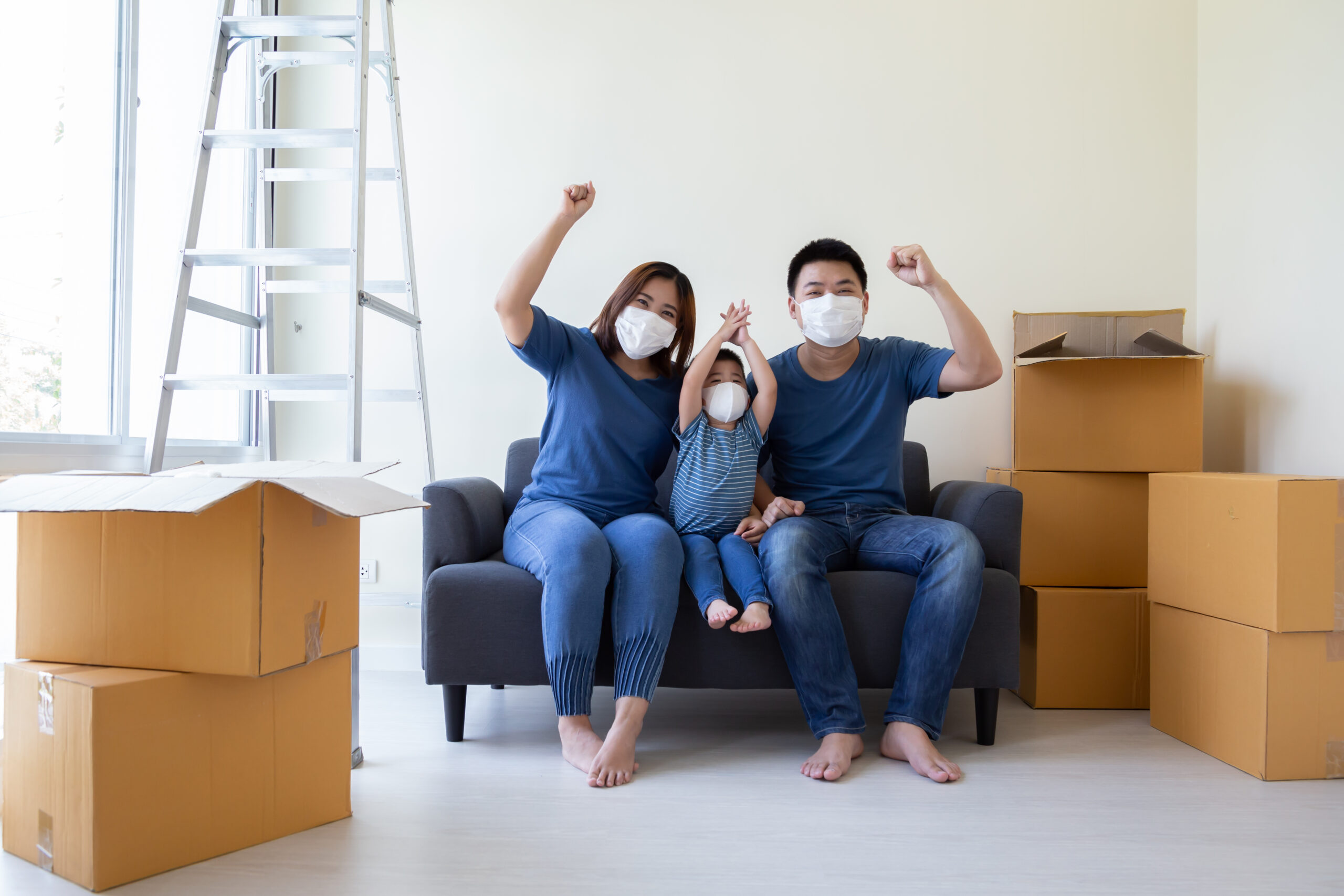 A lot of moving companies are now offering services that are tailored to the pandemic. Make sure you choose your man and van wisely to get a pandemic-safe team! At Urgent Man and Van Watford, we're doing our best to keep you and our removals team safe.
All of our services are socially-distanced and, unless you need specific help, we'll stay as far away from you as possible. We'll also wear masks and sanitize our hands before, after, and during the removals process. We monitor the health of every member of our team, regularly checking that they're symptom-free to help prevent spreading the virus. 
If you're a vulnerable person, please let us know before your removals date. We can then make sure we put our maximum safety rules in place and keep contact to an absolute minimum
How to Keep Safe During Your Move
When hiring a removal company, you're probably thinking a lot about how to stay safe from them. But, the team will also be trying to stay safe from you! To help them out, make sure you wear a mask at all times, sanitize and wash your hands frequently, practice social-distancing (staying 2 meters apart), and sanitize your home before they arrive.
It's a good idea to wash down any door handles and, if you can, any boxes. Remember, the virus can only last on cardboard for 24 hours, so as long as you pack your boxes before your moving day and keep them away from your family, they should be safe for us! 
There are other ways you can keep yourself and your family safe during your move, too. If you're moving into an apartment block, for example, make sure you sanitize your hands after touching any communal surface, such as door handles or lift buttons. You should also try and keep contact with others to a minimum, getting in and out quickly to reduce your chance of spreading or catching the virus. 
Avoid public transport wherever you can during your move. Once you're in your new home, make sure you sanitize all the surfaces thoroughly as soon as you get in. An empty house gives you the perfect chance to clean!
Book Your Removal Company Today
The sooner you book your removal company, the more time you'll have to get organised and make sure your home is a safe place for your team to be in. Try to pack everything before they arrive for a quick, coronavirus-safe move! Most importantly, opt for a removal company that has rules in place to keep your move socially-distanced and as contact-free as possible.
For a reliable, safe moving company, make sure to check out our services at Urgent Man and Van Watford. From last-minute services to single-items, we can help you make your move a breeze.